Seekewa, fertile financing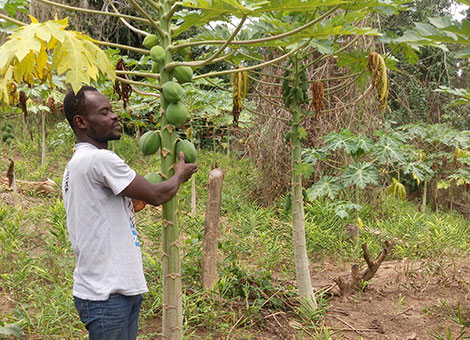 Success!
Fruits
Komenan dropped out of school after failing the undergraduate exam. This failure was hard felt by the teenager who dreamed of e...
Success!
Fruits
Amian is a dynamic 50-year-old woman who bravely fought to raise her children. Somewhat neglected by her husband, she quickly r...
Success!
Cereals
Fatoumata is a fighter who carries on her activities as a loincloth trader and rice farmer at the same time. Deschooled, she st...
See How It Works
Contribute to Seekewa projects in 6 easy steps.
Read more
Mamadou was born in Datta and has always lived there. Having never been to ...
Destin's childhood was marked by traumas that quickly brought him to maturity. ...
After a short school career stopped in primary school, Guillaume had the ...
Rollande unfortunately contracted an early pregnancy at the age of 13.  As a ...
At 46 years old, Abraham combines two activities including agriculture and the ...
Blaise was born in the village of Ketekre to a civil servant father and a fish ...
This is our commitment to SDGs